Bios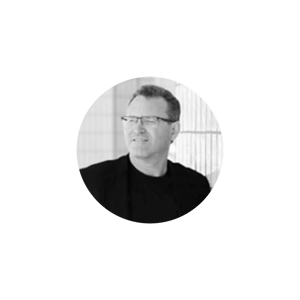 Bill Klehm
Chairman and CEO
Bill Klehm, Chairman and CEO of eBliss, is an e-mobility, transportation, and business expert as well as a futurist and technology development leader with a focus on sustainably evolving industries through innovation. With over two decades of business leadership experience, Bill has helped launch, grow, and successfully scale a host of companies across the transportation and technology industries. Bill was an early collaborator at CarFax, where he architected the program that later became the CarFax vehicle history report. As the CEO of Fallbrook Technologies, Bill directed all aspects of the development and successful launch of the NuVinci Continuously Variable Transmission, which was the first viable replacement for geared systems since the bicycle was invented over 200 years ago and is the fastest-growing bike transmission across the globe. At Ford Motor Company, Bill led the development of the strategy that grew the customer service division to over $1 billion in a three year period. This strategy and implementation was instrumental in ushering the company into the tire business, making it one of the largest retailers of tires in North America. During Visteon's successful IPO from Ford, Bill served as President of Visteon Climate Control Ltd a global leader in aftermarket heat transfer products leading the business from $80m to $280m during his tenure. In 2022, Bill launched eBliss, leader in e-mobility solutions, with the mission to create better engineered, enjoyable, and more sustainable ways of moving people—and make them truly accessible to all. Regarded as an innovative thought leader, collaborative business expert, and billion-dollar growth strategist, Bill's expertise has been featured in Hardball: Are You Playing to Play or Playing to Win, Wired, The Washington Post, and The Wall Street Journal, among others.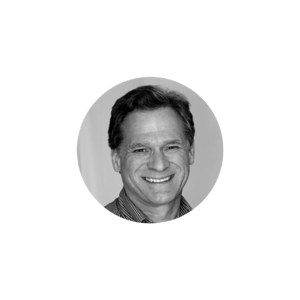 Billy Edwards
President and COO
Billy Edwards, President and COO of eBliss Global, is a business expert, founder, investor, advisor, and engineer. Driven by an innate curiosity and a passion for helping others execute their visions, Billy has repeatedly delivered results and resolved tough business, technology, and innovation challenges by drawing upon his unique insights forged over the course of his extensive career. Dr. Edwards graduated from Vanderbilt University with a B.S. in BioMedical Engineering, a B.E. in Materials Science, as well as both a M.S. and Ph.D. in Materials Science and Engineering. Over the course of his decade at The Boston Consulting Group (BCG), Billy worked across North America, Europe, and Asia with an expansive international client roster of companies in technology, medical devices, medical diagnostics equipment, health care services, industrial manufacturing, and consumer products. At Motorola's Corporate Strategy Office, Edwards drove strategy, mergers and acquisitions, and global partnerships for the corporation. He was also part of the team that turned around Motorola's $8 billion semiconductor products sector (subsequently IPO'd as Freescale, then acquired by NXP). While serving as Chief Strategy Officer at Advanced Micro Devices (AMD), Edwards established and led the company's embedded processor business. He was instrumental in creating and driving corporate strategic planning, spanning the introduction of 64-bit computing to the PC industry, acquisitions (e.g., ATI Technologies, Alchemy Semiconductor, and Geode), and spin-offs of the memory products business (Spansion) and manufacturing assets (GlobalFoundries). As COO of eBliss, an e-mobility company innovating smarter, more sustainable ways for people to get to where they want to be, Edwards is integral to executing the company's launch, strategy, and vision as it brings the transportation industry into the future.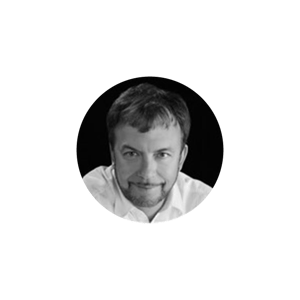 Tony Ellsworth
Chief Design Officer
Tony Ellsworth, Chief Design Officer of eBliss, is a globally recognized, award-winning bicycle design expert with over 30 years of experience building beautiful, groundbreaking bicycles. Ellsworth is the creator of Ellsworth Handcrafted Bikes, a celebrated designer and manufacturer of premium handmade mountain bikes, and The Ride, where he applied his meticulous design approach to create top of the line, industry-leading, and first of their kind ebikes. Holding over 20 patents on bicycle designs, Ellsworth is renowned for his dedication to supreme craftsmanship, cutting-edge technological advancements, and his focus on creating highly enjoyable rider experiences. Continually innovating to push the industry forward and committed to building a sustainable future, Ellsworth built Ellsworth Bikes' headquarters to fully offset its energy consumption, propelling the sustainable wave that would go on to sweep the industry. Ellsworth was also an integral part of the team that launched the NuVinci Continuously Variable Transmission, the first viable replacement for geared systems since the bicycle was invented over 200 years ago. Creating The Ride, Ellsworth designed the very first bike to incorporate the NuVinci Transmission, which earned Popular Science's Grand Award as the top innovation in its category and has since gone on to become the fastest-growing bike transmission across the globe. Identifying the critical need for sustainable transportation solutions, Ellsworth relaunched The Ride in 2017, applying his vast expertise and design mastery and incorporating the NuVinci Transmission to create premium quality, beautifully designed, and fun to ride ebikes. As CDO of eBliss, Ellsworth continues to build upon his unrivaled legacy by developing and delivering the highest quality and performance e-mobility solutions. Ellsworth's master craftsmanship, attention to detail, and technological innovation is central to every line and model of eBliss vehicles. Recognized as a longtime innovator, leader, and design master in the bike industry, Ellsworth has been featured in Forbes, Wired, Popular Science, GQ, The Wall Street Journal, Outside Magazine, The LA Times, and numerous leading bike industry trades, among others.